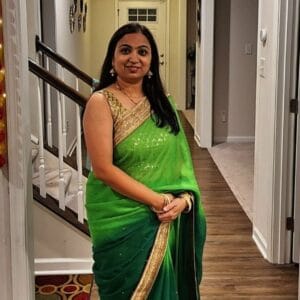 Chitra Sapre
(President)
Resident of IN for the last 11 years. Born and brought up in Indore.Hobbies listening to music , karaoke and dance . In past events I performed dance and organized kids dance for cultural programs. Looking forward to a wonderful year ahead with the MSMI family..
Trupti Binwade
(Vice President)
Resident of Indiana over 15 years. Volunteered for MSMI in food and cultural programs. Was a member of Dhol Tasha Pathak of Columbus Ganesh Mandal, IN for 2019. Hobbies include dancing and gardening. Love motorcycle riding.
Sameer Talar
(Secretary)
Indiana resident for more than 8 years. Working in IT. I have a passion for music, reading, spirituality and learning new technologies. I like to create flyers, website development and graphic designing. Looking forward to a fun filled MSMI 2023.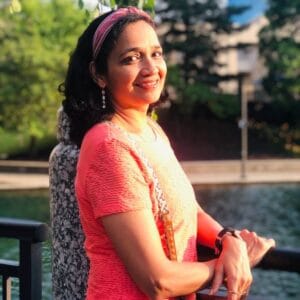 Sanjyot Deolalikar
(Treasurer)
A Hoosier since 2020. Moved to Indiana from Cleveland, Ohio. Had an eventful tryst with the Marathi Mandal in Cleveland and looking forward to creating memorable ventures with the wonderful members of MSMI. Keen interest in the Performing arts.