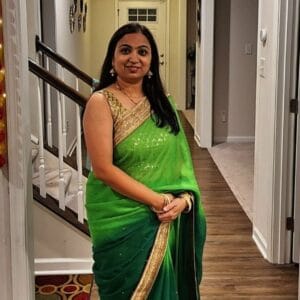 Chitra Sapre
(President)
Resident of IN for the last 11 years. Born and brought up in Indore.Hobbies listening to music , karaoke and dance . In past events I performed dance and organized kids dance for cultural programs. Looking forward to a wonderful year ahead with the MSMI family..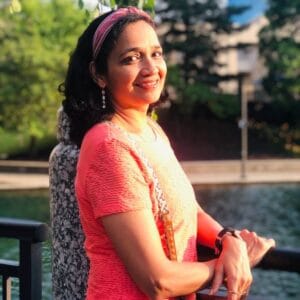 Sanjyot Deolalikar
(Treasurer)
A Hoosier since 2020. Moved to Indiana from Cleveland, Ohio. Had an eventful tryst with the Marathi Mandal in Cleveland and looking forward to creating memorable ventures with the wonderful members of MSMI. Keen interest in the Performing arts.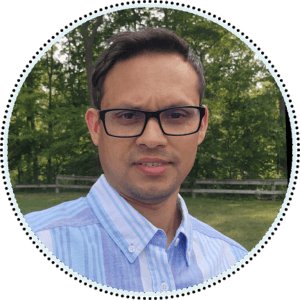 Sameer Talar
(Secretary)
Indiana resident for more than 8 years. Working in IT. I have a passion for music, reading, spirituality and learning new technologies. I like to create flyers, website development and graphic designing. Looking forward to a fun filled MSMI 2023.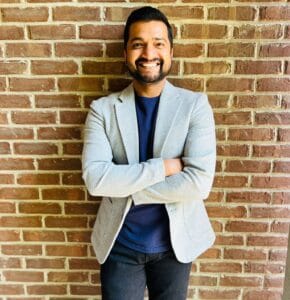 Yugandhar Yawatkar

Yugandhar has been a resident of Indiana since 2021. He has been involved in various social, cultural and charitable organizations' volunteer work over the years. He enjoys traveling, reading, and hiking. He is also a current member of Indy Dhol Tasha Pathak.
Extended Committee Members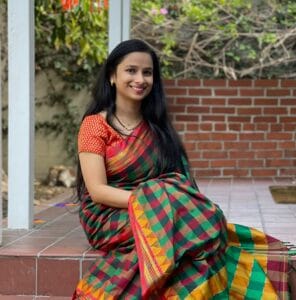 Sanchita Kulkarni

In the states since 2018. Recently moved to Indiana from Montana. Doctor at profession. Love for music, dance & sports. In the past I have performed & organized dances and many cultural events in India. Looking forward to having wonderful time with MSMI family.
Prajakta Gaokar

I am Prajakta Gaokar and have been in Indiana for last 7 years. I am Physical Therapist by profession and in my free time I am a Ballroom/ Bollywood dancer. My hobbies involve traveling, dancing, music and volunteering for animal shelters. I thoroughly enjoy participating and celebrating in cultural events.
Santosh Binwade
My name is Santosh V. Binwade. My hometown is in Solapur district, Maharashtra. I am working in the manufacturing industry since 1996. Living in Indianapolis with a wife and a son since 2008. I like to get involved with social welfare activities physically/mentally/financially whatever works the best.
Gauri Kulkarni
Gauri is multi-lingual globe-trotter with hands-on expertise in varied performing arts such as theatre, classical singing, instrument arts and content writing. Her leadership skills come handy while organizing MSMI cultural events as she's automotive digital engineering leader. She's keen on confluence of tradition with relevance and looking forward to take everyone along.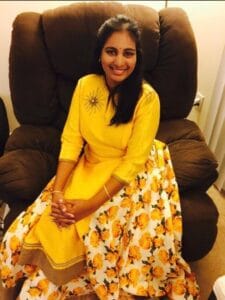 Vrishali Karande-Dighe
I'm in USA from 2016 and been a resident in IN state since 2017 but moved to fisher's in 2022. I am a mechanical engineer and Professional kathak dancer. My hobbies include Bollywood dancing, love reading books, drawing,cooking and traveling. Also like teaching in marathi school here in USA. Want to contribute to the community of msmi and create memories.
Tejas Hajirnis
Diverse background encompassing interests from Oncology to Ornithology and one who believes in connecting with people and the world around thru means of volunteering and helping. One who aims to spread kindness, gratitude and bonding. A musician at heart and a photographer who's perspective is a visual adaptation of the song,"What a wonderful world", by Louis Armstrong. Lastly a hiker, swimmer, YouTuber and traveler who loves "Elysian solo tripping leading to Metanoia." Hindi translation: Zindagi Na Milegi Dobara 😄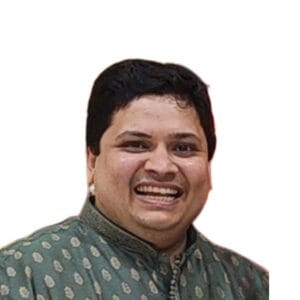 Dhananjay Kulkarni
Dhananjay has been a resident of Indiana since 2015 and has been involved with MSMI beginning Gudipadva 2023. He is interested in cultural activities at the community level and a keen music enthusiast. Involved heavily in Swar Indy – the musical arm of MSMI- and additionally participates in Indy Garjana Dhol Tasha Pathak. In his free time, he is a consultant Nephrologist and treats kidney diseases 😉